Superwave
- good for heavy pads, fat leads, thick bass, Trance type sounds
http://free-plugin-list.com/plugin.php?id=241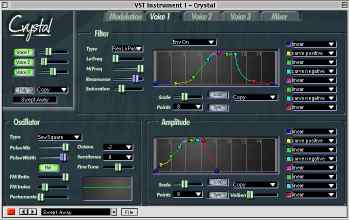 Crystal
- good for pads, especially if you like moving pads, even better than the Korg Wavestation
http://www.greenoak.com/crystal/
or get it free when you buy Computer Music magazine
http://www.computermusic.co.uk/
available in Singapore at Borders book store, Holland Village magazine stand, Raffles Place MRT magazine stand
Neon Gate
- excellent for making your pads or basslines chop up and move to their own rhythm, as a "trance gate" effect (if you don't understand, just download it and try it)
http:// www.dreamvortexstudio.co.uk
Chopper
- same as the above
http://free-plugin-list.com/plugin.php?id=320
LPLL
- excellent for arpeggiating patches, fat leads and pads, Trance sounds
It's in Japanese ...
http://blackorwhite.blog5.fc2.com/blog-entry-87.html
And:
Buy Computer Music magazine
http://www.computermusic.co.uk/
available in Singapore at Borders book store, Holland Village magazine stand, Raffles Place MRT magazine stand
- every month they feature an excellent collection of freeware software synths and effects from the top programmers e.g. Genesis, Zebra, Astralis Orgone, Dominator, Vascillator
Got your own favourites? Please post a comment below thanks!